Greater Manchester ARES maintains and supports an AREDN mesh network linking our served agencies together. These agencies include:
Catholic Medical Center
City of Manchester EOC
City of Manchester Health Department
Solution Health (Elliot Hospital & Elliot at River's Edge)
Besides served agencies, commercial broadcast stations are starting to join the network so that they can receive timely updates from the Manchester EOC during emergencies.
* Lowe's store parking lot used as a remote access site.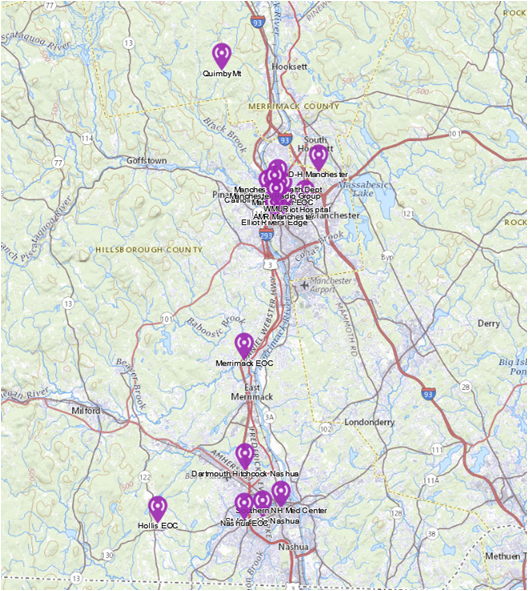 The AREDN mesh network has the following capabilities:
Chat
Email (Citadel web mail and Winlink)
Peer-to-Peer Messaging
File Transfer
Voice Over IP Telephone
Operation of HF Radio Remotely
Greater Manchester ARES also has the capability to deploy mobile and temporary AREDN mesh nodes, if required.
AREDN Resources
AREDN Hardware Selection Chart