Winlink is a worldwide radio messaging system that uses amateur band frequencies to provide interconnection services that include email with attachments, emergency and relief communications, and message relay. The entire system is built and administered by volunteers.
Merrimack Valley Amateur Radio Association, Inc. supports a Hybrid Gateway system which utilizes HF and VHF frequencies.  The system is also fully functional when the internet is not available.
For the HF side of the Winlink gateway K1EHZ in Bedford, NH operates on 7102.3 kHz from 0800 to 1900 Local, and then on 3595 kHz from 1900 to 0800 Local.
K1EHZ-10 is the VHF side of the gateway. It can also be reached via one of the many digipeaters in use which expands coverage within southern NH. The gateway and digipeaters operate on 145.710 MHz.
| | | |
| --- | --- | --- |
| Digipeater | Location | Modes |
| ELLIOT | Manchester | Packet |
| K1EHZ-12 | Bow | Packet & VARA FM |
| NASHUA | Nashua | Packet |

The gateway supports ARDOP, Pactor, and VARA 4 on HF. It supports Packet and VARA FM on VHF direct. VARA FM v4.0.1 is required in order to use the K1EHZ-12 digipeater with VARA FM.

K1EHZ-12 also functions as an additional VHF gateway. The gateway provides direct internet access via VARA FM and Packet Winlink. It also operates on 145.710 MHz.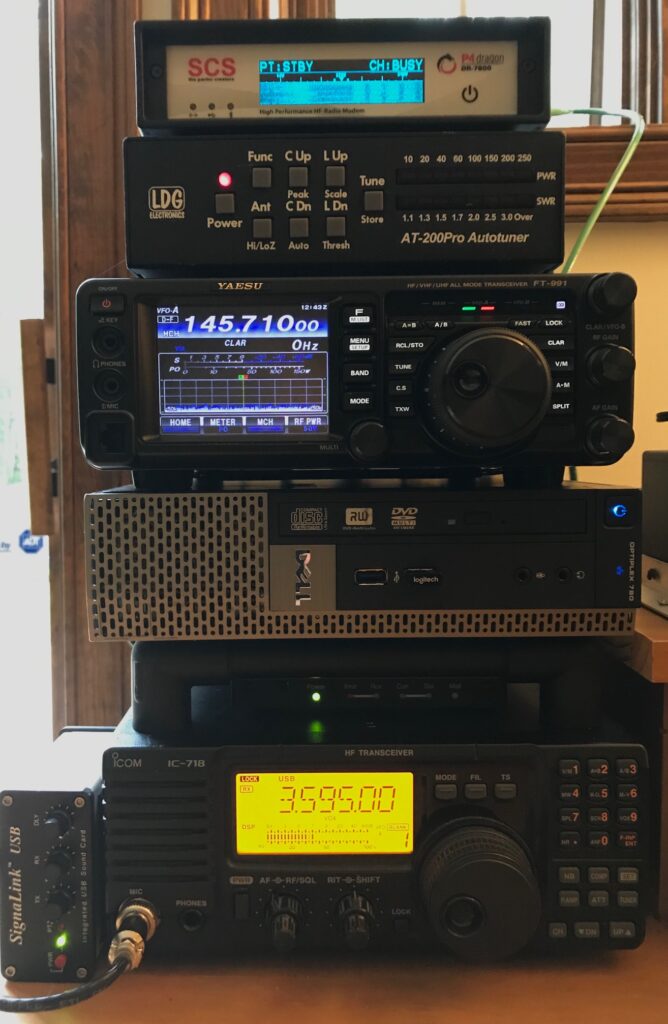 To register for Winlink please visit www.winlink.org